Tampa Civil Rights & Police Misconduct Lawyer
Have You Suffered At The Hands Of The Police?

We Cover the Entire State of Florida

813-322-3565​​ ​

Proven Success In Civil Rights & Police Brutality & Excessive Force Cases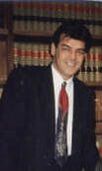 ​
When police violate your Constitutional rights by engaging in brutality, shootings or other forms of excessive force, you have the right to seek compensation under federal civil rights laws and state laws. Incidents of excessive force and deadly force used by Tampa Bay Area Police Department officers and police officers in the Greater Central Florida area are astonishingly high.
​Meet Attorney Jim Tanner
Jim Tanner-Tampa Bay's Nationally Recognized Civil Rights And Criminal Defense Attorney​ with over 35 years Litigation and Trial Experience in Florida with Pro Hac Vice Appearances in State and Federal Courts in California, Texas, Georgia, and Alabama.
​
​
---
National Police Accountability Project
Jim Tanner is a member of the
National Police Accountability Project (NPAP). NPAP is a project of the National Lawyers Guild, which was founded in 1937 as the first racially integrated national bar association. In 1999, NPAP was created as a non-profit to protect the human and civil rights of individuals in their encounters with law enforcement and detention facility personnel. The central mission of NPAP is to promote the accountability of law enforcement officers and their employers for violations of the Constitution and the laws of the United States.
With over 500 members and growing, we continue to effect change in the flawed legal system and fight to put an end to police brutality of all forms. NPAP does not provide legal representation to victims of law enforcement misconduct. If you are looking for an attorney, please visit our
Attorney Referral Listing
and feel free to contact us if you require additional referrals. If you are interested in learning more about ways to hold law enforcement accountable, please review the NPAP Manual.
​

​Do I Have A Civil Rights Claim?

​There are a number of ways that your rights may be violated by law enforcement officers or other actors of the government. Some of these more common crimes include the following.

Excessive Force/Police Brutality
Failure To Provide Medical Care In Custody
Police Shootings
False Arrest
Illegal Searches and Seizures
Police Shootings
Wrongful Convictions
Malicious Prosecution
Police Brutality
Taser Abuse
Civil Class Action Litigation
Wrongful Death
And more

Excessive Force and Police Brutality

​If a police officer uses excessive force, that's a violation of your rights. Police brutality is far too common across the country, but victims of this crime are entitled to have that violation recognized by a court of law. That means you're entitled to compensation. A police officer is only allowed to use the minimum amount of force necessary to arrest you, so if he or she used more than that, you likely have a case.​
​


IMPORTANT COVID-19 NOTICE

DUE TO THE CORONAVIRUS ALL CONSULTATIONS WITH OUR LAW FIRM MUST BE SCHEDULED AS VIRTUAL VIDEO CONFERENCES

Because of social distancing, Court's and lawyers have turned to video conferencing to continue their operations.

We are in the Process of Scheduling Consultations Conferences so that our Prospective Clients may have an attorney consultation without having to leave their home.

Once we have our Zoom Conference Room setup, we will provide instructions for Prospective Clients and Prospective Clients until then please either call us or fill out the form with your contact information.

All Conferences will be confidential and must be scheduled 72 Hours in advance by email to our firm and will be confirmed by a responsive email from our firm giving prospective clients a meeting link and password​

​

Police Brutality Attorney Jim Tanner will Fight for civil rights

When You file a Civil Rights claim against a law enforcement officer you have to satisfy two main components.

First, you need to prove that the person who violated your rights was an acting as a government agent. For most cases, these are law enforcement officers.

Second, you have to prove that this person(s) action deprived you of your constitutional rights.

Defining exactly how civil rights violations occurred can be extremely complicated. There are thousands of pages of law defining civil rights violations. Our Courts have defined the essential elements necessary to establish your civil rights violation.

This is why having an experienced civil rights attorney is important.

---


When you contact Us we offer Free Consultation Only on Sexual Harassment Cases and Wrongful Death Cases

NOTE ALL ANONYMOUS AND UNAVAILABLE CALLER NUMBERS WILL BE BLOCKED & OR SENT TO SPAM- SO IF YOU ARE SERIOUS PLEASE COMPLY THANK YOU