Tanner Law Group
(813) 322-3565
Car Wreck Tampa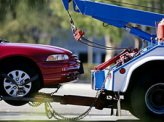 Tampa Car Wreck or auto accident review of accident scenes, reconstruct and talk with witnesses and most importantly help with medical treatments for personal injuries. No matter who may be at fault or blamed you may recover for your injuries. Get a team of medical experts to help. If your case is chosen rest assured we will work hard to help you and your loved ones seek a fair and just outcome for all consequences stemming from your unfortunate accident. We work hard for our clients by making sure the police accident reports clearly represent the Interstate, Expressway and Highway conditions at the time of your accident. When necessary we reconstruct the car, truck or motor cycle accident to determine liability. In short, we help you the drivers and passengers get the medical treatment for present and future injuries, pain, suffering and lost wages.

Car-Truck-Motorcycle Wreck
All drivers or passengers involved in a car, truck or motorcycle accident need police accident reports and should seek immediate lawyer help by getting an attorney who can explain the importance of these accident reports. Motor vehicle accident reports often fail to tell the story of the drivers, passengers and other witnesses. Depending on the type of crash involved accident evidence may
not be fully or accurately reported. It is therefore very important to seek an attorney who can get the finer details, such as, reconstruct how the car, truck or motorcycle was involved. How the accident information is gathered can be critical to a full understanding of fault, blame and more importantly the injuries or damages which follow in the wake.
---